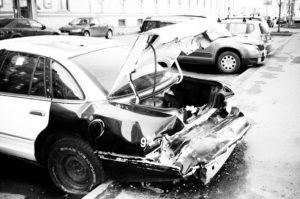 San Antonio Car Accident Lawyers
Stolmeier Law are San Antonio car accident lawyers.
Stolmeier Law has the experience and fight to be your car accident lawyers. Stolmeier Law has served car accident victims in San Antonio and South Texas for over 35 years. We are prepared to fight for you.
How to Choose a Car Accident Lawyer?
Before rushing into hiring a car accident lawyer it is important to do your research on the lawyer and law firm that will represent you. You want to make sure your lawyer has extensive experience and knowledge of car crashes. Additionally, it is important to choose car accident lawyers that will make you a priority. It is not often that big personal injury law firms will put their best lawyers on your case. Rather, they will set you up with a low level, inexperienced, and over worked and underpaid junior lawyer will treat you as just another case number or billable hour. You will not see or be personally represented by the lawyer in TV commericals or on the radio. But unlike these other law firms, Stolmeier Law can assure you will always be represented by a member of the Stolmeier family. At Stolmeier Law, you will actually be able to put a face to the name on the building. Hire us as your car accident lawyers and let this family fight for you.
What Are Causes of Car Accidents?
Car accident causes include, but are not limited to:
Speeding
Impaired Driving

Drunk driving
Driving under the influence of narcotics
Sleep deprivation

Reckless Driving

Disregarding traffic signs and/or signals
Disregarding traffic lanes
Disregarding fellow motorists

Texting
Non-hands free phone calls
Eating
Changing the radio
Use of GPS
 What Should I do After a Car Accident?
1. Stop after the accident
2. Assess yourself and your surroundings
3. Contact the police
4. Take pictures and videos
5. Gather and exchange information
6. Seek medical attention
7. Contact your insurance company
8. Contact experienced car accident lawyers
Car Accident Injuries
Car accident injuries include, but are not limited to:
Strains and bruises
Lacerations
Ligament strains
Whiplash
Chest injuries
Burns
Broken bones
Neck injuries
Penetration injuries
Organ damage
Brain injuries
Loss of limb
Paralysis
Death