San Antonio Slip and Fall Lawyers
Stolmeier Law is a premier San Antonio and South Texas Slip and Fall law firm. We have built our reputation on taking the tough cases that other lawyers turn down. Stolmeier Law is a personal injury law firm with over 35 years of experience serving Slip and Fall, car crash, medical malpractice, dog attack, wrongful death, and products liability victims in San Antonio and South Texas.
Stolmeier Law has helped thousands of clients receive the compensation they deserve. We understand the tricks insurance companies play to pay you pennies on the dollar.
Stolmeier Law assures that unlike other personal injury law firms, a member of the Stolmeier family will represent you. We are not like big law firms that will pass your case down to the lowest lawyer on the totem pole, who does not have the time or knowledge to fully help you. Those lawyers have a focus on treating your life changing personal injury claim as another billable hour. Our commitment and focus is to you, the personal injury victim.
We treat your personal injury case as if we were the ones injured. You will never be just another case number.
Stolmeier Law is a family, and you are an extension of our family. Stolmeier Law, San Antonio Slip and Fall Lawyers.Let this family fight for you.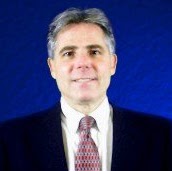 Patrick Stolmeier graduated from the University of Iowa with a BA in Political Science. Patrick then graduated from South Texas College of Law in Houston, Texas. He achieved top marks in Contracts, Torts, and Products Liability. Patrick was also the President of the Trial Advocacy chapter at South Texas College of Law. Soon after, Patrick Stolmeier founded Stolmeier Law in San Antonio, Texas., Patrick has over 40 years of experience in personal injury law. He has built the Stolmeier Law brand throughout his legal career. Patrick is renowned among the legal community as a one of the best trial litigators in San Antonio and South Texas. His determination and tenacity to take on and defeat high priced defense lawyers can only be matched by his willingness to take on the tough cases that other lawyers will not. Patrick is common referral contact among the legal community to handle these tough cases, especially Slip, Trip, or Fall cases.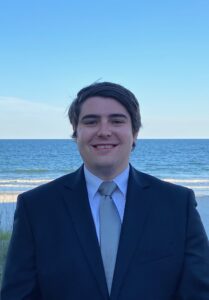 Christopher Stolmeier was born and raised in San Antonio, Texas. He graduated from St. Mary's Hall and attended Texas Christian University (TCU), earning a Bachelor's degree in History and a minor in Film, Television and Digital Media. After graduating from TCU, Christopher chose to follow his father Patrick Stolmeier's footsteps to become a lawyer. Christopher earned his juris doctorate from St. Mary's University School of Law, graduating cum laude (Honors), with high marks in torts, property, evidence, civil procedure, and the top mark in products liability. In his spare time, Christopher enjoys traveling with his wife, watching TCU sports, GO FROGS, and spending time with his family and friends.