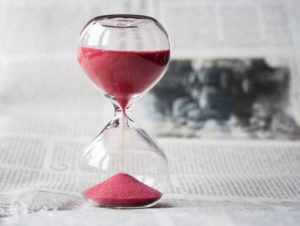 San Antonio Slip and Fall Lawyers
Before you file a Slip and Fall claim it is important to know that in Texas, you only have 2 years to file a Slip and Fall claim from the time you suffered a Slip and Fall.
Initial Contact:
Your lawyer will want to know about the basic facts of your Slip and Fall. Your lawyer will ask you when, where, and how your Slip and Fall occurred. Additionally, your lawyer will want to know what injuries you suffered and if you have or will receive medical treatment in the past, present, or future.
Client Interview:
Next, a lawyer will invite you to his or her office for a client interview to further discuss your injuries. The lawyer will ask you to bring any documents, photos, videos, witness information, etc. you may have gathered, and ask you to expand on the facts you explained during your initial contact.
While it is important to collect this information after suffering a Slip and Fall, it is best to know what information to collect prior to ever suffering a Slip and Fall. Knowing about the information you need to present a strong case prior to ever suffering a Slip and Fall enables you to collect this information before the property owner cleans up the cause of your accident or before material witnesses leave the area. This information is vital to determine not only if you have a Slip and Fall claim, but how long your claim will take to resolve. The more evidence you can provide to your attorney, the stronger your case will become, and the more likely the defendant will agree to a settlement. 
Representation:
You will enter a contractual representation agreement with your lawyer. The contract will discuss your rights as well as the lawyer's rights, including the right to payment. Lawyers who represent personal victims generally charge on a contingent fee basis. This means that the lawyer will only receive payment if the lawyer successfully secures a settlement or judgment on your behalf. Stolmeier Law will represent you in your Slip and Fall claim on a contingent fee basis with no upfront cost to you.
Claim Evaluation:
At this point, if you have provided the lawyer with sufficient information for your lawyer to understand your  claim, the lawyer will evaluate and develop your claim with the applicable law. 
Demand Requested:
A lawyer may draft and send a Demand Letter to the opposing party. This Demand Letter will make the opposing party aware of your claim, who your attorney is, what compensation is requested, etc.  
Claim Development:
If the Demand is refused, the lawyer will further develop your claim in preparation to file suit. A lawyer will determine the property owner's liability and help determine how much your Slip and Fall claim is worth. Developing your claim can take some time because it may be difficult to locate witnesses or receive medical reports.
Settlement Negotiations and Litigation:
If a settlement has not been reached a lawyer will file a lawsuit and/or arbitration against the opposing party. The opposing party will typically respond to the lawsuit with an "answer". Once an "answer" is filed discovery proceedings will begin. Discovery can include but is not limited to the presentment of medical records, photos, videos, the identity of witnesses or experts, and depositions. Once discovery is completed a trial date will be requested. Your claim will proceed to trial unless the opposing party agrees to a settlement. 95% of pending lawsuits end in a pre-trial settlement. Depending on how extensive your Slip and Fall claim is, it may take months or years before it is resolved.
Post-Settlement or Post-Litigation:
If you receive a fair settlement or are awarded a judgment your claim will be complete. However, after a settlement or judgment you will be responsible for any financial obligations you may have incurred since you suffered your personal injury. These obligations can include medical services and the lawyer's contingency fee. Stolmeier Law will continue to fight for you to hopefully reduce these financial obligations. This will enable you to  walk away with as much compensation as possible.
Contact Stolmeier Law, San Antonio Slip and Fall Lawyers
We are San Antonio Slip and Fall lawyers. Stolmeier Law is an experienced personal injury law firm in San Antonio. Stolmeier Law has served Slip and Fall victims in San Antonio and South Texas for over 35 years. We have the knowledge, experience, and fight to get you the most compensation possible. So if you or a loved you has suffered serious injuries from a Slip and Fall, contact Stolmeier Law, San Antonio Slip and Fall lawyers. Slip and Fall, Call Stolmeier Law.